OUR FAVORITE NEW NORMAL FASHION RELEASES SO FAR
In the world of fashion, September has always been its most eventful month, and in spite of the New Normal, this 2020 is proving to be just as exciting. Apart from the socially-distanced Fashion Weeks from New York to Paris, there are also plenty of limited-edition releases from various heritage houses: think Chanel AirPod cases, Burberry totes, and a supermodel-designed jewelry collection. 
Want to know more? Read on in our latest luxury review below!
Messika By Kate Moss
Kate Moss, who is more known for her Parisian rocker chic looks than her glittering opulence, is showing off a new side to her style, teaming up for a 70-piece collection with the French Haute jewelry house Messika. Inspired by Moss' own jewelry pieces, it boasts an eclectic variety of designs, ranging from geometric Art Deco to traditional Indian-inspired accessories that hark back to her travels in the country as a teenager.
Moncler X Rimowa Reflection Suitcase
Moncler continues its series of successful collaborations, such as that with Craig Green and Valentino creative director Pierpaolo Picciolo, with Moncler X Rimowa, a project with the luxury luggage and sunglasses label. 
This time, the resulting masterpiece is the "Reflection" suitcase, heavily inspired by Rimowa's Original Cabin design, with an even shinier mirrored surface and a Moncler logo on its facade.
Burberry Pocket Bags
After its antimicrobial facemask capsule collection, Burberry is in the spotlight once more with a re-release of its signature Pocket Bag. The bags are distinctly more vibrant, coming in shades of blush pink, pale blue, and orange, and visibly more experimental with the use of raffia, alongside canvas and leather tote.
Chanel Airpods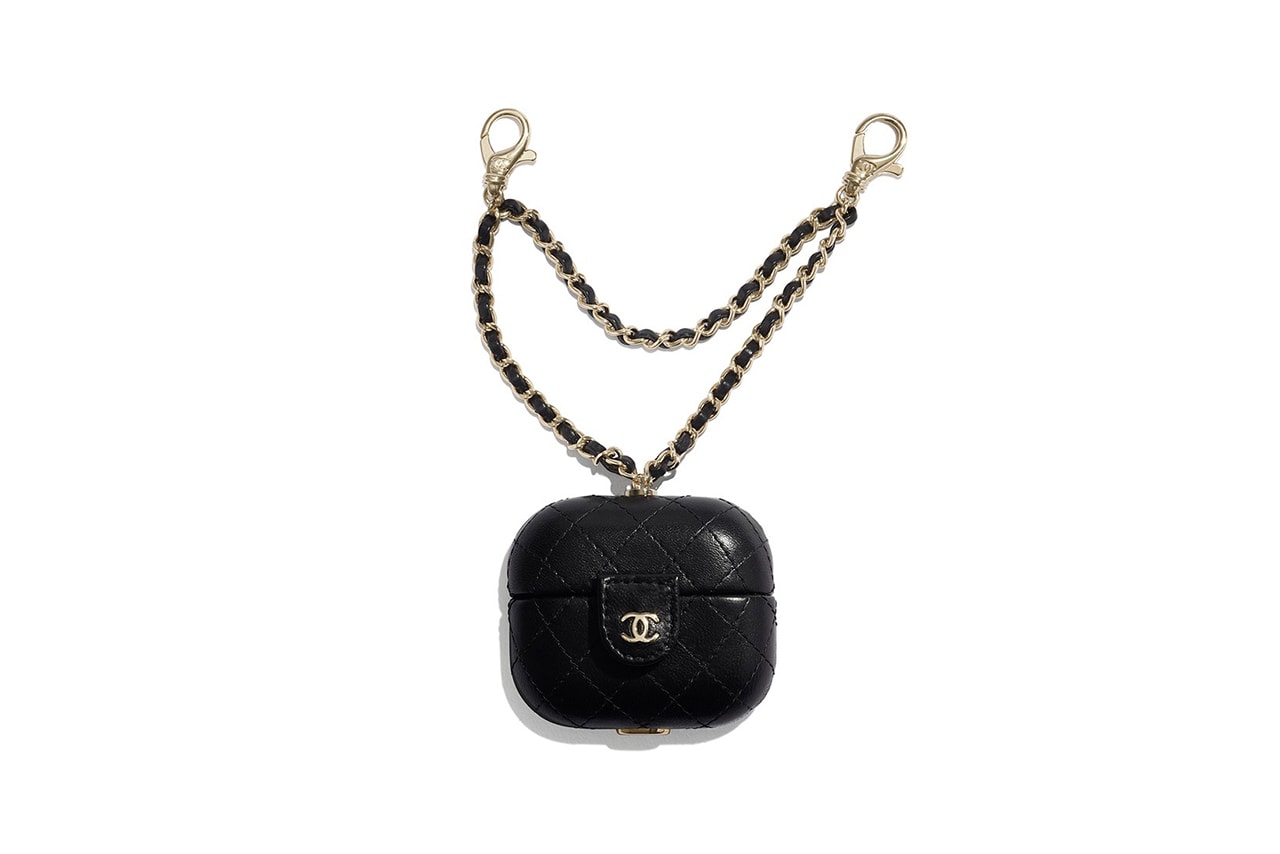 The Parisian heritage house has crafted the perfect item to store your audio essentials, releasing two AirPods case designs: one is inspired by the Classic Double Flap bag, and the other one made of pink tweed. Other beautiful details include the Chanel "CC" logo in gold, a woven leather rope handle, and a keychain clip to hang from.
Covet the finest fashion collections for the New Normal and beyond. Discuss your style must-haves with our Shopper's Alley luxury managers and have your chosen items shipped straight to your home. Talk to us now! #FindYourLuxury
October 2, 2020 // 0 Comment
Comment here: