CHESS CHIC: THE BEST LOOK FROM THE QUEEN'S GAMBIT
In the past few weeks, viewers (including the team at Shopper's Alley) have become obsessed over The Queen's Gambit, the trending Netflix miniseries that follows the life of chess prodigy Beth Harmon amid the seismic shifts of the 1950s and 1960s, both for its accurate portrayal of the game, as well as its magnificent acting performances – by Peaky Blinders' Anya Taylor-Joy no less. Still, the vintage style is winning the series many fans as well, from the structured coats to the full skirts, and other mod staples emblematic of the Swinging Sixties.
On this latest luxury review, check out our favorite looks from The Queen's Gambit below!
Elegant in Cardin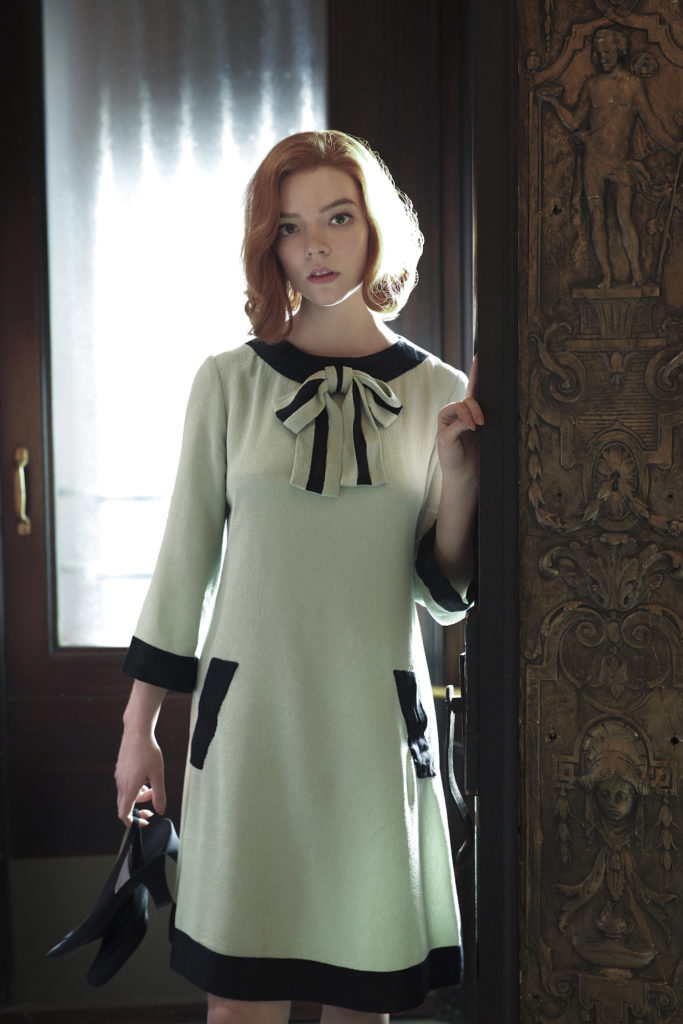 There's nothing more the 60s than the mod dresses of Pierre Cardin! When Beth arrives in Paris for the first time, she embodies the city's high fashion elegance with a black and mint green bow dress that pays tribute to the French couturier.
Ravishing & Rebellious
When it first made waves, the miniskirt raised a lot of eyebrows for its liberating silhouette, which shied away from the conservative norms of the previous decade. The same irreverent attitude can be seen in this combo, which paired a freeing navy blue skirt with a fabulous striped blouse.
Check, Please
Chess references can be seen all throughout the show's costumes, best epitomized in this strikingly feminine trench, which reflects Beth's discovery of her own style (and identity).
Very Audrey
Just like the Hollywood icon in Breakfast at Tiffany's, Beth reflects the star's casual yet regal confidence in these cigarette pants.
The Queen of the Chessboard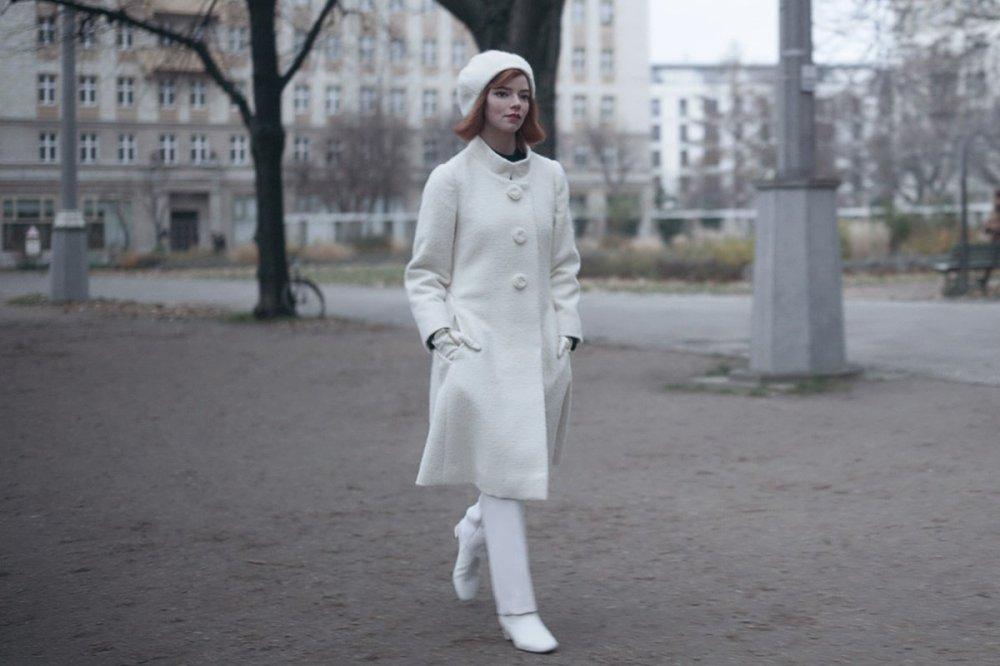 Gleaming with victory, and with nothing else to prove to her largely male competitors, Beth is radiant in this all-white ensemble of a cashmere wool coat, pants, and cap, mirroring the most powerful piece on the board: The White Queen.
Want to look confidently feminine in your own 60s-style wardrobe? Talk to Shopper's Alley, and we'll have the best pieces inspired by The Queen's Gambit flown to your address. Message us to know more.
November 17, 2020 // 0 Comment
Comment here: